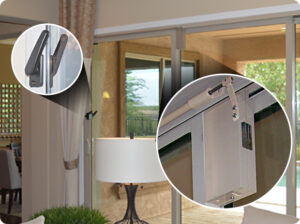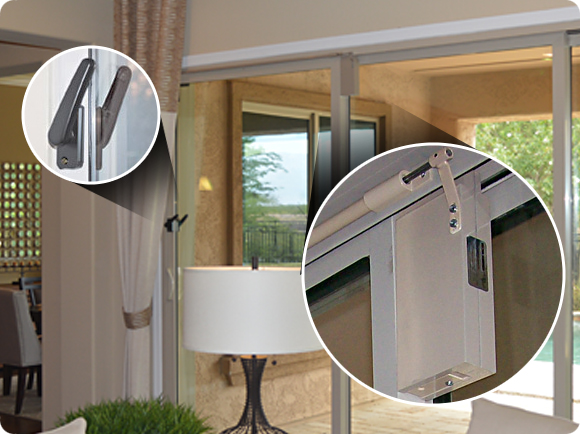 A sliding door that has been worn down or damaged can be extremely difficult to use. Repair is easier than replacement, but how do you make sure that all of your efforts don't go to waste in the future? One option is an automatic sliding glass door closer – not only does it make sure that your door closes completely, which reduces the amount of dirt, dust, and pet hair that can clog up the tracks and roller – it also works to not prematurely damage the roller or tracks you've recently had cleaned or replaced.
Door Closing Systems patented Ultra Glide sliding door closer not only increases security by ensuring that your sliding door closes and locks every time, saves you money by lowering energy bills, and self closing your door. It also doesn't do any damage to the door. It won't wear down or damage the rollers or tracks. Also, if you force close the door, out of habit or just because you forget about the automatic system, no damage will be done to the Ultra Glide system.
The Ultra Glide sliding door closer meets all of the regulations for swimming pool barriers as outlined by the state of Arizona, New York, Florida, and California, which is another bonus for families with small children and a backyard pool. If you're interested in this patented, durable technology, call Door Closing System for a free estimate: 480-719-8393.