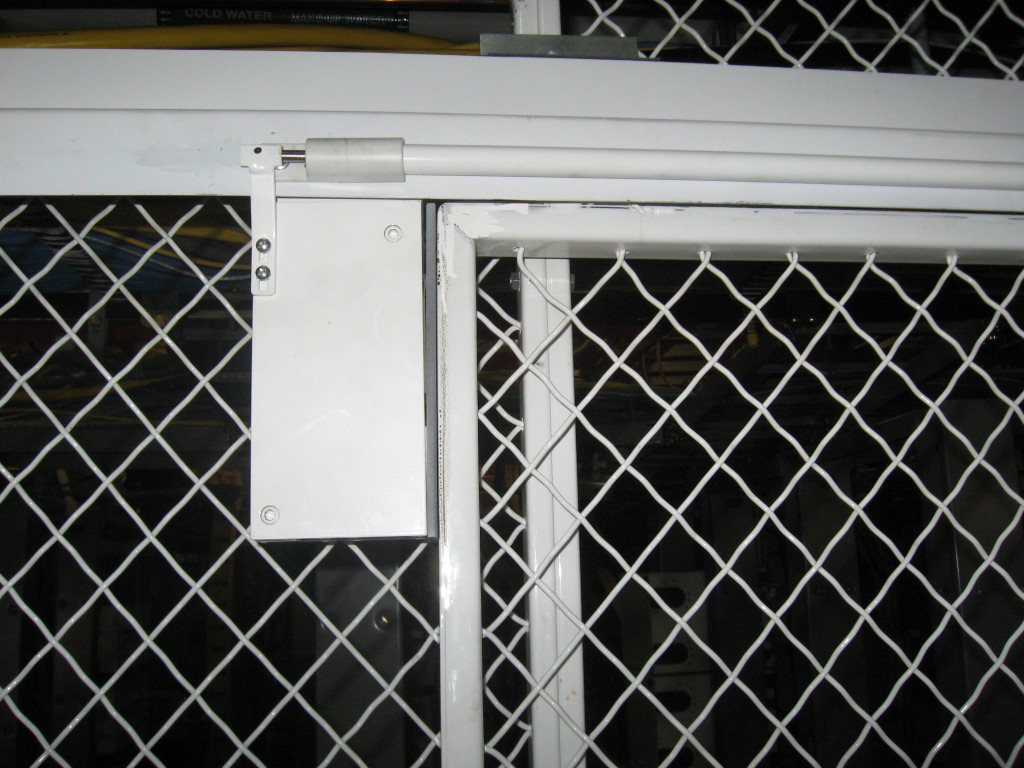 Door Closing Systems is looking for U.S. Distributors for the Ultra Glide Sliding Door Closer. Contact us at sales@doorclosingsystems.com for more information about the Ultra Glide and distributor information.*
Door Closing Systems patented Ultra Glide sliding door closer works to improve safety and commercial property efficiency.
This patented device (US Patent #7124469) is universal and can be used on any type of sliding door. The Ultra Glide Sliding Door Closer is a worthwhile investment that is easily installed and even easier to live with. Not only does this patented sliding door closer provide energy savings in any season, but is a smart way to improve commercial property security and safety.
Ultra Glide saves energy by self-closing your sliding door every time it's left open.
The Ultra Glide closer system will not be damaged if you push the door shut.
Ultra Glide will not prematurely damage the rollers and track of your door.
The Ultra Glide system is available in three colors to work with existing sliding doors.
For a minimal investment, the Ultra Glide Sliding Door Closer addresses a number of potential problems for commercial property owners by eliminating the problem of open sliding doors, whether they are sliding glass doors or wire mesh cage systems. Properties using sliding door closers will be more energy efficient, pest free and and secure. Take charge of your property with the simple solution of sliding door closers.
Without sliding door closers, the impact of open sliding doors can be major. On a summer's day, temperatures can be at a low of the 80s, and humidity can skyrocket. When you add open sliding doors to the equation, energy usage can drastically increase as the air conditioning unit works harder to maintain a cool temperature and reduce the humidity in the room. Because air conditioning units are worker harder due to open sliding glass doors, they will most likely also have higher maintenance costs and a shorter life overall. The Ultra Glide Sliding Door Closer can reduce humidity-related problems in properties resulting in damage to painted finishes, carpets and other fixtures that often leave property owners with higher maintenance and cleaning costs.
Let's face it – guests don't care about your energy and maintenance costs. Using sliding door closers will prevent guests from leaving their sliding door open for hours while they sit outside. Additionally, the safety of children in the room can be enhanced by preventing unsupervised balcony access because the sliding door has been left open. With sliding door closing systems installed in guest rooms, property owners don't need to rely on their guests to close doors behind them. Security problems can be minimized by having doors that close securely every time.
Using the Ultra Glide Sliding Door Closer can also limit access to guest rooms by bugs and other pests, reducing unpleasant experiences for guests and costly pest control and maintenance costs for the property owner.
Since it's impossible to control guests' behavior, what is the answer for property management? The Ultra Glide Sliding Door Closer is a quality solution, because it will not be damaged if the door is pushed shut, and it will not prematurely damage the rollers and track on the patio doors, ensuring long life for sliding doors. The device enables property owners to retain the value and long life of sliding doors throughout the property.