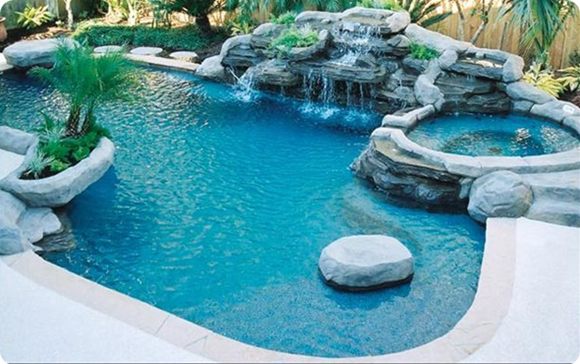 Door Closing Systems Offers Added Level of Protection for Your Swimming Pool
Supervision should always be your primary priority, but studies show that drownings occur when supervision failed and there were no levels of protection. With the added level of protection of additional pool safety devices, the goal is to prevent drowning.
Pool Safety Products/Devices
Pool Door Alarms 
Door Closing Systems installs approved pool safety products such as door alarms to offer that level of added protection. Many City Ordinances in the Phoenix Metro area require door alarms installed on all swimming pool access doors. The Door Closing Systems pool door alarms adds that additional layer of protection only if used properly. Doors should never be left opened (install the Ultra Glide system and your worries will be minimized). Pool door alarms should never be turned off. The priority is safety first!
Pool Door Alarm Specifications:
Pool Door Alarm resets itself after 15 seconds
Door Closing Systems Pool Door Alarm uses a 9 volt battery
Hire one of our licensed contractors for proper installation.
Water hazard entrance compliant – the alarm Sounds immediately when the door opens
Gate Springs
Pool Gate Hinges
Door Closing Systems contractors can install the proper gate springs to fit your gate for pool barrier requirements. Gates must be self-latching and self-closing. Gate springs can be installed on new or existing gates for your pool barrier safety requirements.
Window Locks
If your current window has a lock that is below 54", swimming pool requirements state that the window cannot open more than 4". Door Closing Systems licensed contractors will install window locks on existing windows to bring your windows up to code. Please check with local ordinance requirements.
Hinged Doors for Pool Safety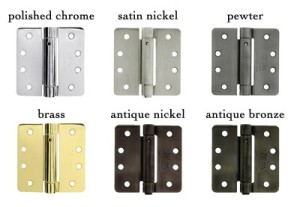 Many city ordinances require that all hinged doors be self-closing and self-latching above 54″ and Door Closing Systems offers you a variety of hinged door closing options, including self closing hinges for doors, that meet those swimming pool barrier code requirements (requirements vary by location):
Spring hinges only (if deadbolt is above 54″)
Spring hinges and additional door knob above 54″
Spring hinges and additional lock above 54″
Spring hinges and swap dead bolt with door knob (deadbolt must be above 54″)