Four Overlooked Benefits of Sliding Doors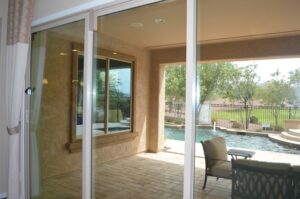 As functional elements of your home, sliding doors can add a passageway from the interior to the exterior of your house. They also can provide a host of overlooked benefits to help enhance your living space. Several of these benefits include:
• More Space
Unlike traditional hinged doors, sliding doors do not require the clearance for your door to swing open and closed. This means that your living space has extra room to breathe delivering you with more useable room, particularly for small narrow spaces.
• Increased Natural Light
Natural light can help regulate circadian rhythms and increase your comfort and energy levels. Sliding doors with windows or glass are excellent ways to invite more natural light into your home empowering you to follow the day's rhythms more naturally and can aid in warding off seasonal affective disorder.
• Maximize View
A sliding glass door can help maximize your property's view by providing an unobscured sightline to the outside. Instead of limiting yourself with light and separating the outdoors, a sliding door is an excellent way to functionally maximize your view.
• Cool Off
Sliding doors also provide a great way to quickly cool off your house. In the warm months, simply opening your doors to allow a breeze to circulate your interior air can help cool your home without spending money on your energy bills.
At Door Closing Systems, we provide a range of residential and commercial door closers and sliding door systems to provide your home with a safe and comfortable point of entry and exit. Contact one of our professional staff members today to discuss your home's needs. Call Us: 480-719-8393